Centro Benessere
Don Giovanni All Beauty +39 389 12 94 428   
The Don Giovanni Hotel will be happy to pamper its guests in a well equipped Spa next to the structure. We make beauty and relaxation treatments.

Aesthetics: our cosmetic and beauty products are highly professional: hair removal, nail, facial and body treatments

Spa and relax: Our wellness program include: turkish bath, hydromassage, emotional shower, relax area with chaise longe and herbal tea

Massage: let yourself be pampered by our professional massages: relaxing massage, draining and firming bio-equilibrant, anti cellulite
For our special deals consultate refer page offers
Manicure with paraffin and grape oil
Manicure with paraffin and grape oil: Manicure, hand scrub, wrap and massage with paraffin and grapes oil. Suitable for mature skin (the grape has an anti-aging action). Moisturizer and emollient. (€ 15,00)
(€ 15,00)
Chocolate foot treatment
Chocolate foot treatment: foot bath, foot massage with warm chocolate oil. Massage with moisturizer. Suitable for people whose work is not sedentary. It helps to take away the stress (feet accumulate daily stress) and to have a regenerated skin thanks to the nourishing properties of chocolate and softening and smoothing properties of paraffin. (€ 25,00)
Treatment Peel-Off
Treatment Peel-Off: Mask of algae, facial massage and chromotherapy. It has a cooling, draining, firming and brightening effect. Indicated for tired, stressed skin. (€ 25,00)
White Musk Treatment
White Musk Treatment: Scrub minerals from the Dead Sea with white musk, idro- massage bath with white musk essences and flowers. The essential oil of white musk is an excellent fixative and has emollient, expectorant and antiseptic properties. It is healthy for insomnia, sexual asthenia, stress, premenstrual syndrome and it tones the endocrine system. (€ 30.00)
Back treatement
Back treatement: Wrap of clay, mixed with essential oils (Argan). Relaxation Massage. It helps to dissolve contractures and muscle tension. (€ 30.00) – same treatment as Hot Stone Massage (€ 40.00)
Treatment with hyaluronic acid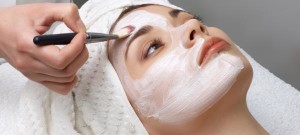 Treatment with hyaluronic acid: facial cleansing, facial massage cream with hyaluronic acid and chromotherapy. Hyaluronic acid makes dry and mature skin turn to their natural elasticity, which inevitably decreases as age advances. infact hyaluronic acid is used because of its extraordinary moisturizing effect: it holds water molecules, giving softness and elasticity to mature skin. (€ 35,00)
Treatment with coffee
Treatment with coffee: Body Scrub and massage with VivaLu coffee candle. Treatment highly efficient, suitable for men. Gives light and tone to skin. (€ 45.00)
Cleopatra treatment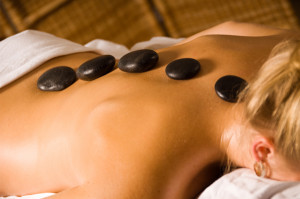 Cleopatra treatment: Scrub with Honey ( it has a gentle, abrasive action on cell death) and Dead Sea salts, hydromassage with vanilla essences. Massage with almond oil. This treatment has a moisturizing, protective, emollient, nourishing and smoothing effect. Honey has energizing properties, strengthens the skin's immune system and protects against smog and extreme temperatures, almonds are soothing and do not alter the dermis. (€ 50.00)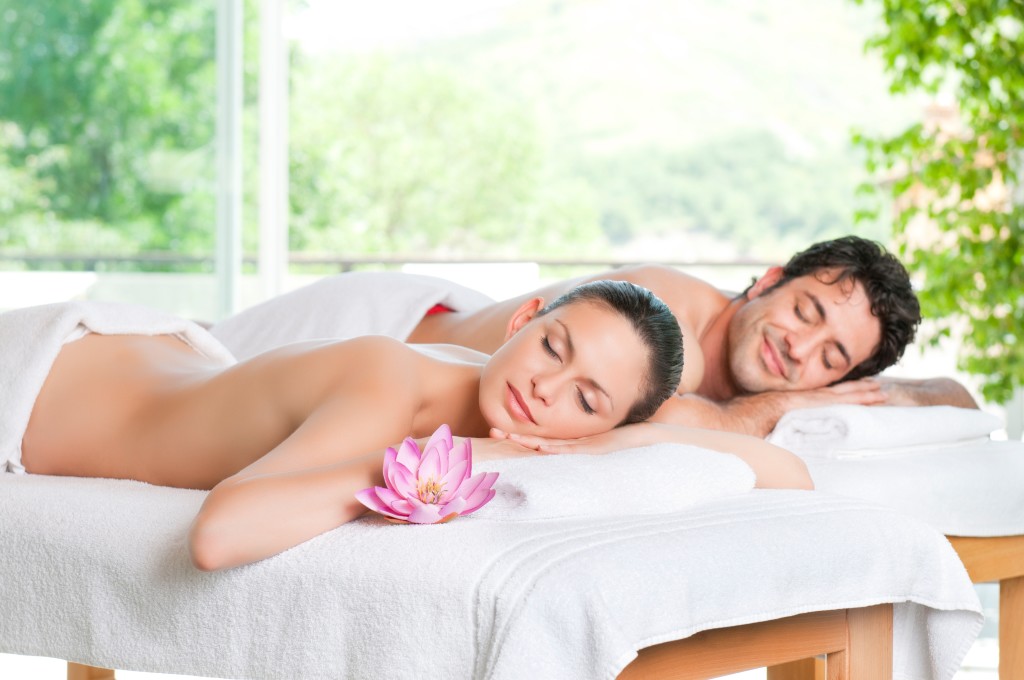 Package "Health and Relax"
The package "Health and Relax" specially made by our team, allows you to recover a balance between mind and body into a state of total harmony.
The package includes:
• Consulting with the nutritionist (nutritional assessment, measurement of body composition: fat mass, lean mass and percentage of water, calculate the basal metabolic rate, food processing plan custom)
• Full board with a specific power supply, draining, detoxifying, slimming, rebalancing.
• Purifying and relaxing treatments at the spa: turkish bath, hydromassage, emotional shower and massage.
• Personalized beauty treatments
• A session of personalized make-up and cosmetic tips for skin care
• Possibility of morning walks and mountain biking
The package includes free access to the outdoor pools (during summer) and sports pitches.